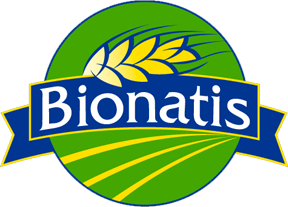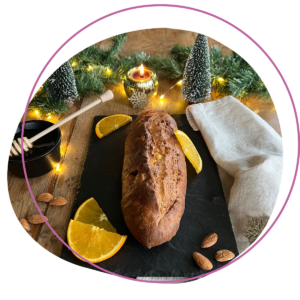 Although organic is not spared by the economic and food context, it still meets consumers' expectations, since 9 out of 10 French people consume it*. What's more, the trends in line with organic are still going strong: clean label and better eating are perfect examples. This is why NOVEPAN continues to believe in organic food by offering innovative products.
Bionatis was created in 2002 in the Monts du Lyonnais by Jean-Marc Ambroisy (baker) and Thierry Delbosco. Both of them are committed to organic food, with the concern of a healthy diet and the respect of the environment. Their offer? Premium organic bread baked in a stone oven and a leaven elaborated on the spot.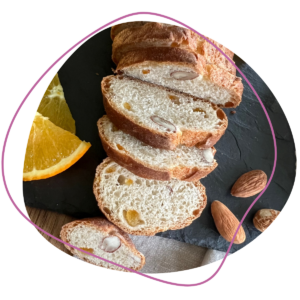 Today, discover their latest innovation to complete your range: the organic honey orange almond bread from Bionatis.
Beyond its original recipe, Bionatis continues to pay particular attention to the process and its impact on the quality of the bread:
Long pointing: gives the bread a unique flavor thanks to the natural development of the aromas.
Semi-aerated and light crumb: provided by the strong hydration and the long fermentation.
Inclusions: honey for sweetness, almonds for crunchiness, and oranges for a tangy touch.
Baking on a stone hearth: gives a golden and crispy crust.
French manufacturing: Auvergne - Rhône - Alpes region, 100% of our flours come from French wheat.
*Source: Barometer of the perception and consumption of organic products 2022, by Agence Bio